They say a father is a girl's first hero, that larger-than-life character, who is her window to the world outside and the world within. Very early,
Shabana Azmi
too learnt to view the world through her poet father's lens.
Kaifi Azmi
was no armchair poet, creating fluorescent images of life. He introduced her as much to the roses as to the bristles. From him came her pride of identity and individuality,
Kaifi
being a true-blue feminist. From him came her fire for activism and her ire against exploitation. A zamindar, Kaifi Azmi had walked away from entitlements to mingle and march for the mazdoor and the kisaan. From him came her politics and poetics. One emboldened her, the other kept her sanguine. Spiritual yet sceptic, Kaifi indoctrinated her into humanism. Most importantly, he demystified love for her. It was way beyond moonlit ballets and star-kissed streams. It lay in 'comradeship'. In weathering the whims of time. That love, shared by Kaifi and wife/actor
Shaukat Azmi
, finds resonance in her relationship with husband/writer
Javed Akhtar
. "I am deeply in love with Javed even 37 years after we got married," she declares.
In conversation with ETimes, Shabana Azmi reminisces about dear father Kaifi Azmi, who spent his last years serving his beloved village Mijwan but carried the world within him…

Excerpts:
When did you first realise that your father, Kaifi Azmi, was a special man?


Abba was always different, a fact that didn't sit too easily on my young shoulders. He didn't go to 'office' or wear the normal trousers and shirt like other 'respectable' fathers. He chose to wear a white cotton kurta-pyjama 24 hours of the day. He did not speak English and worse still, I didn't call him 'Daddy' like other children, but some strange sounding 'Abba'! I learned to avoid referring to him in front of my school friends. I lied that he did some vague 'business'! What on earth did a 'poet' mean – a euphemism for someone who did no work?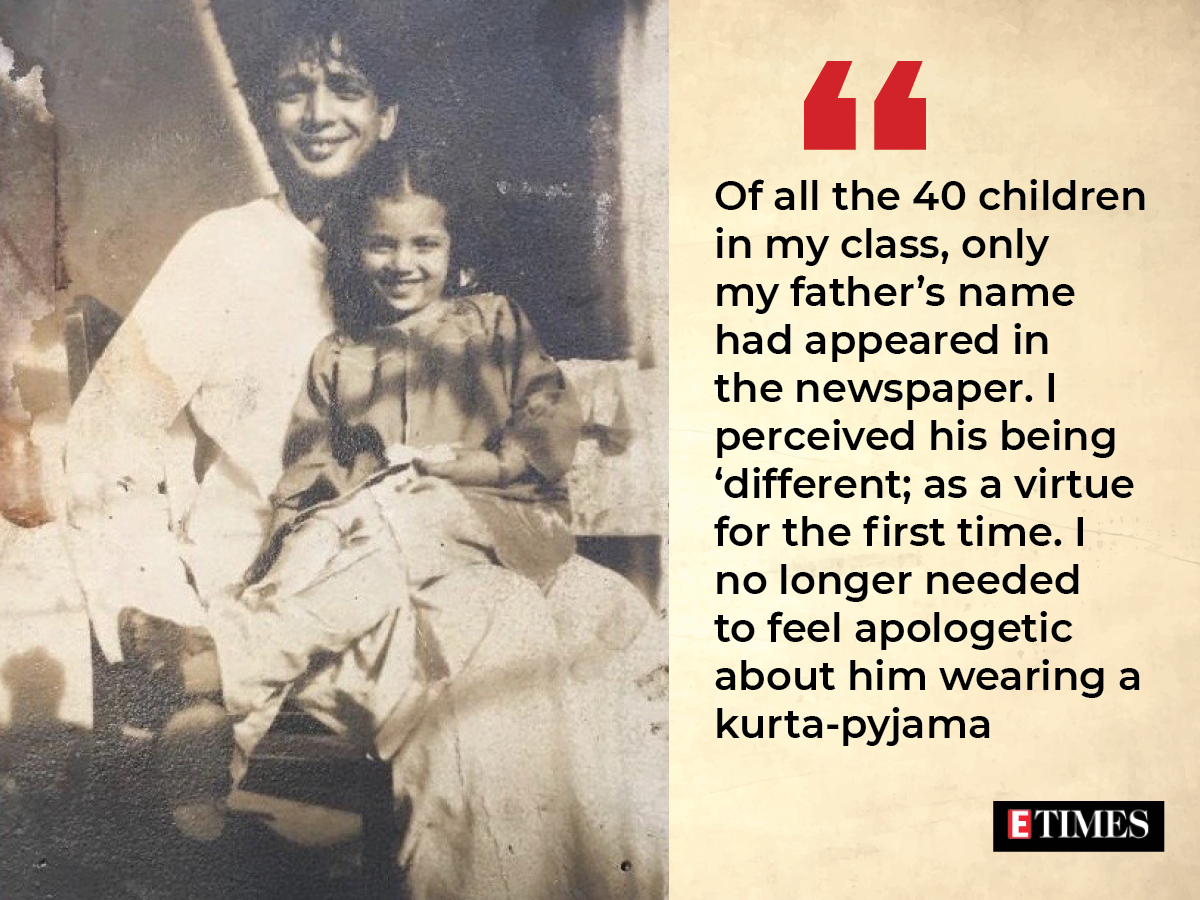 With time, it was no longer possible to keep Abba in the closet. He had started writing lyrics for films. One day a friend of mine said that her father had read my father's name in the newspaper. That did it. I owned him up at once. Of all the 40 children in my class, only my father's name had appeared in the newspaper. I perceived his being 'different; as a virtue for the first time. I no longer needed to feel apologetic about him wearing a kurta-pyjama.
Kaifi Azmi was an eternal romantic. What aspect of his relationship with Shaukat made you believe in love?


My mother was an incurable romanticist and full of tales of how Kaifi wooed her with his dreamy looks and beautiful poetry. But it was their strong comradeship in the later years that made me realise that love is what remains when the first flush of romance fades. I don't believe I'm a romantic. But I am deeply in love with Javed (Akhtar) even 37 years after we got married.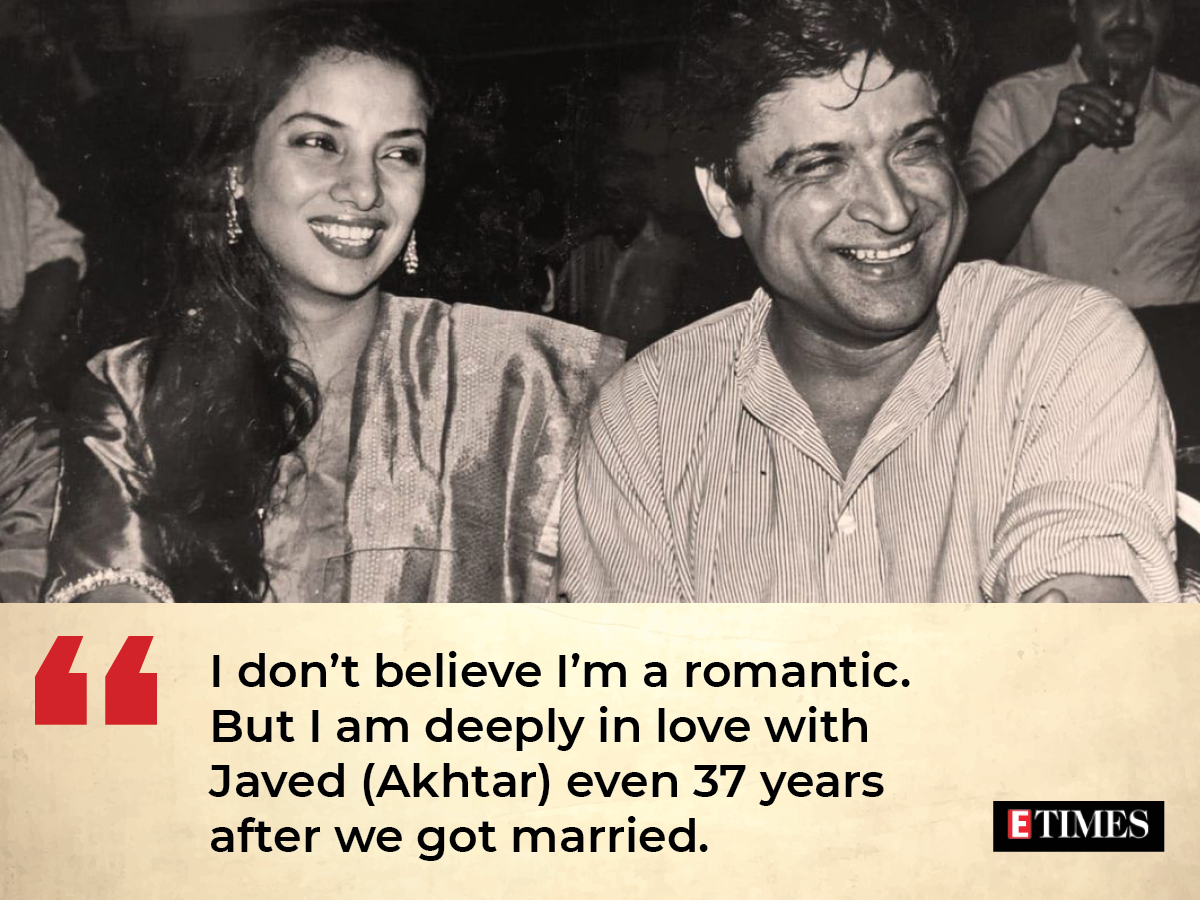 His poetry was also fired by social angst. Did Kaifi's humanism keep him in sync with ground realities?


Kaifi was a rare poet, who practiced what he preached. He worked in the trenches with shoe factory workers in his early days in Kanpur – an experience he used to great effect in MS Sathyu's 'Garm Hava' (released in 1973, it won Kaifi the Filmfare Award and the National Award for Best Story). He made the character of Salim Mirza, played by Balraj Sahni, a shoe factory owner, who falls into dire straits because of the aftermath of the Partition in 1947.
Kaifi used to lie around on a charpoy in Madanpura in Mumbai, whilst working with the Mazdoor Kisan unions. What he observed first-hand became the basis of his famous nazm 'Makaan'. It was about injustice meted out to the construction worker. Someone, who with his blood and sweat makes a fancy building, but is not allowed to enter once it's completed.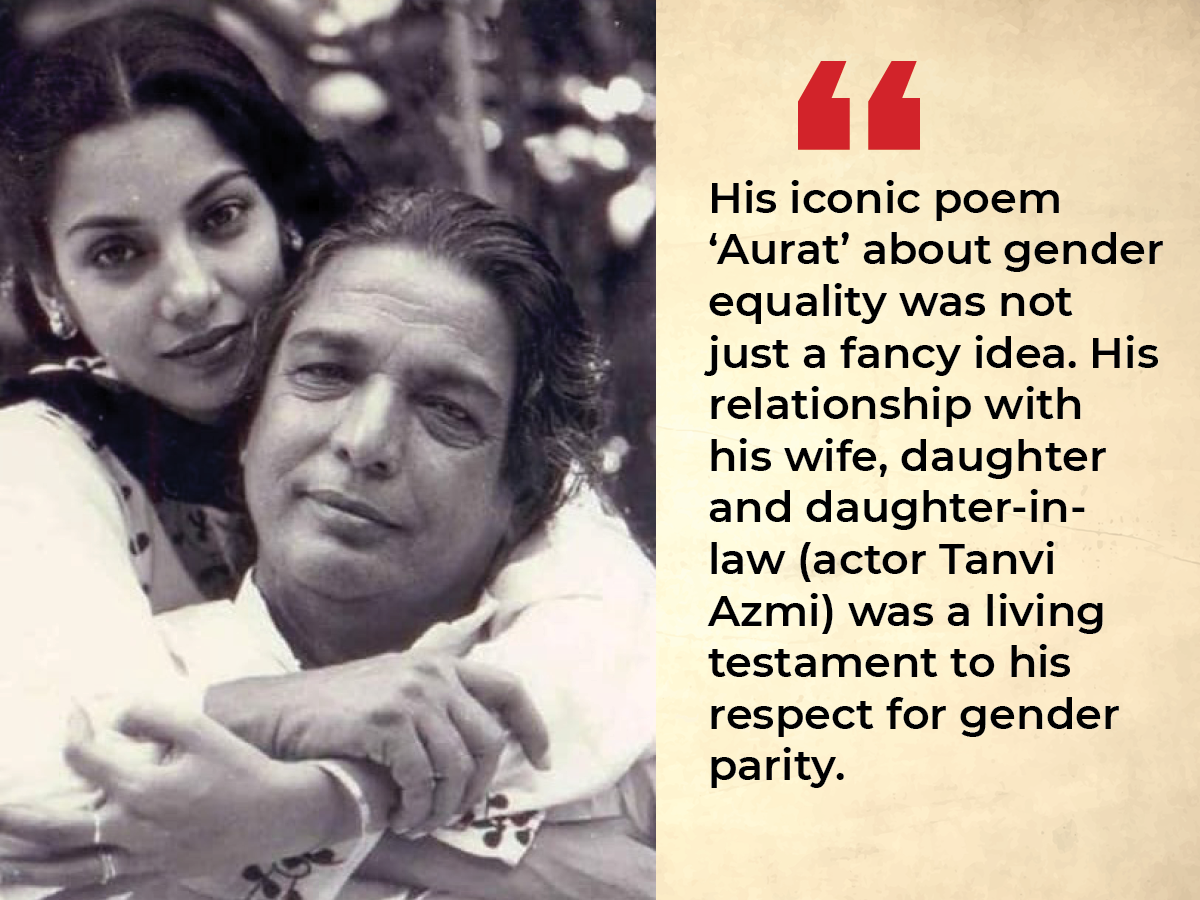 His iconic poem 'Aurat' about gender equality was not just a fancy idea. His relationship with his wife, daughter and daughter-in-law (actor Tanvi Azmi) was a living testament to his respect for gender parity.
Kaifi's lyrics like 'Kuch dil ne kaha' ('Anupama', 1966), 'Betaab dil ki tamanna yahi hai' ('Hanste Zakhm', 1972)… betray his sensitive understanding of the female psyche. A word on that…


What fascinates me about his work is the ease with which he wrote delicate romantic songs whilst never compromising his dignity and keeping intact the intensity and fervour of his revolutionary poems. Even in 'Waqt ne kiya kya haseen situm' ('Kaagaz Ke Phool') and 'Koi yeh kaise bataye ke woh tanha kyon hai' ('Arth'), it was the simplicity of the words and the intensity of emotions and yearning that stood out.
An atheist, Kaifi wrote the Sufi qawwali 'Maula Saleem Chisti' ('Garm Hava') and the mystical 'Tu hi sagar hai tu hi kinara' ('Sankalp' 1975). Does it prove spirituality is way beyond religion?


That was the professional in him. I find it remarkable that he had the craft to write spiritual poetry whilst being an atheist himself. Javed has the same felicity. 'O palan haare nirgun aur nyare' from 'Lagaan' (2001) is a case in point.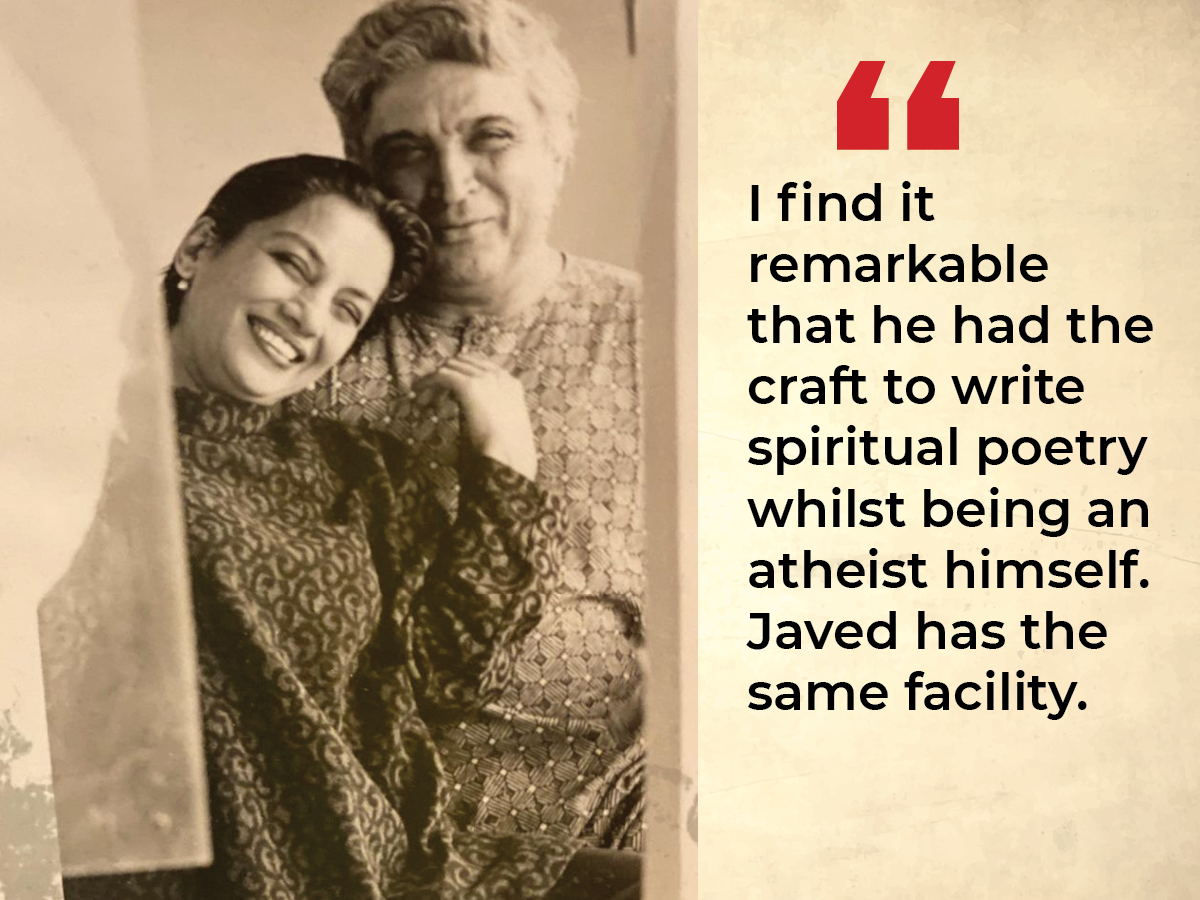 Chetan Anand's 'Heer Raanjha' (1970) was a poetic feat, in that the film's dialogue was written in verse by Kaifi…


He paid a heavy price for writing 'Heer Raanjha'. He had a deadline to meet and in spite of suffering from high blood pressure he would take anti-sleeping tablets. That resulted in a brain haemorrhage. It left his left arm and left leg incapacitated for life. Undoubtedly, it's a remarkable work and unprecedented.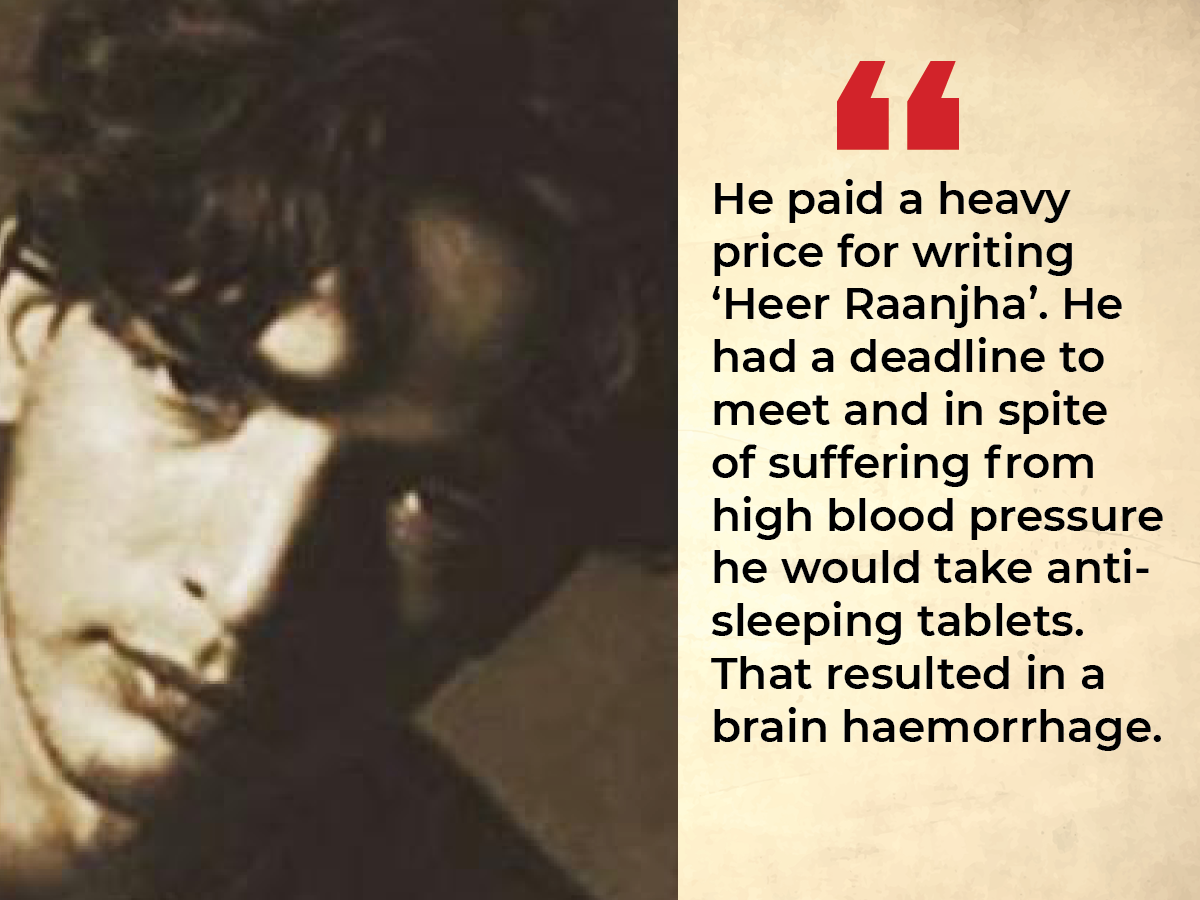 'Meri awaaz suno' ('Naunihal' 1967), was played at Pandit Jawaharlal's funeral. The same was played at Kaifi's farewell… bringing life full circle. What was his 'awaaz', his message?
'Soke bhi jaagte hi rehte hain jaanbaaz suno…' (The brave are awake even as they lie asleep)!
The 2020 film 'Mee Raqsam' (I dance) by Baba Azmi is a tribute to Kaifi's philosophy and his village Mijwan. What fills you with pride about it?


Baba used to always say that he was weaned on mainstream cinema and that's the kind of film he would make. But Kaifi's genes won the day. He could not have paid a greater tribute to his father by making a film celebrating India's Ganga Jamuni tehzeeb.
The protagonist in the film, played by Aditi Subedi, was born and brought up in Mijwan, Azamgarh in UP. She won an award from the University of Southampton and Baithak of UK as a youth icon because of her convincing portrayal. She played Maryam, a young Muslim girl, who aspires to learn Bharat Natyam and earns the wrath of the Muslim and Hindu communities. But her father, a humble tailor (played by Danish Husain), supports her. He takes on the fundamentalists of both the communities to help her achieve her dream. At many levels, the film would have made Abba extremely proud.
What are the lessons you learnt from Kaifi that serve as a beacon in dark moments?


The lesson lies in his message to the world:
Pyaar ka jashn nayi tarah manana hoga


Gham kisi dil mein sahi gham ko mitana hoga
(Love will have to be celebrated in newer ways
No matter which heart is afflicted by pain, it will have to be healed)